Parallel Exit
Three person blend of physical comedy, tap dance, music and mime + 2 technicians
A New York City-based nouveau vaudeville company of 3. 
Mixing song & dance with slapstick physical comedy to produce a delightful show for any audience, PE toured very successfully for ACS in the 10-11 season. 
Performing since '97, PE knows how to entertain. This will be a terrific show for the whole family—a fine way to have fun together while learning a bit about the how the vaudeville circuit entertained a century ago.  Each performer is experienced and talented in this genre and they work beautifully together. 
"They can get laughs simply by breathing." – The New York Times
"It's an exhilarating locomotive of high spirits. Did I mention that the performers make their routines look easy? They also appear to be having a ball." – The New York Times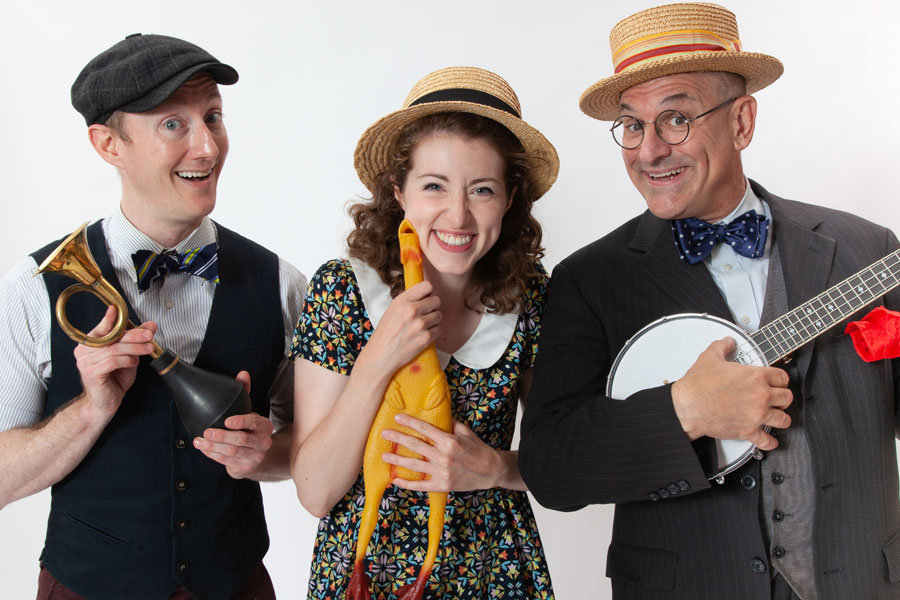 Program Highlights
Action-packed show filled with old-fashioned family entertainment, from tap dance to live music to slapstick comedy.
Tap Dance
Magic
Hat Tricks
Slapstick Comedy
Circus Tricks
Live Music
Sample Musical Numbers:
Shine On Harvest Moon
I Found A New Baby
Bye Bye Blues
Hello My Baby
Tech Overview
Sound: House Sound + some ACS equipment w/ local tech to run sound ​
Piano: Not required
Lights: Best available w/ local tech to run lights
Hospitality: Light Hospitality