Jeremy Stolle
Jeremy Stolle, vocals/guitar + female singer + pianist
Classic B'way with a pop  flair
Native of Modesto, CA, but now lives in NYC. Father was a high school football coach, but singing/performing is his calling.
Jeremy is one of the current Phantom's on B'way. He also performs with orchestras, including Indianapolis Symphony, Springfield Symphony and with Music Theater Wichita.
He's starred in many different shows, from Disney's Hunchback of Notre Dame to The Music Man, and Carousel to Jekyll & Hyde and Brigadoon. Jeremy enjoys a strong following online.
"…a performance which was both stunning—audibly and visually—and emotionally raw…" – Wichita Eagle
"90 minutes of wonderful entertainment that you should not miss!" – Broadway World
"Stolle is ridiculously talented, with a big sound and an incredibly versatile instrument." – Broadway World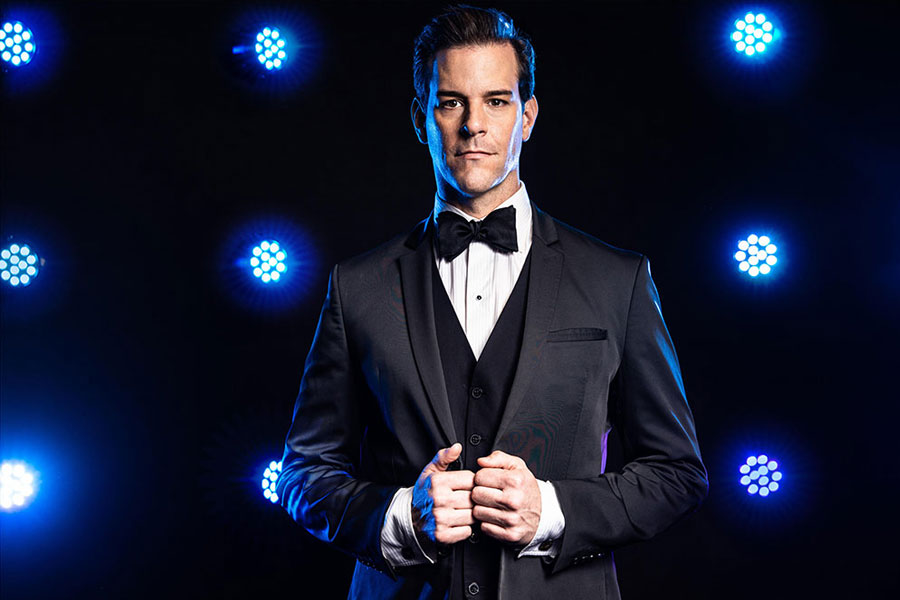 Program Highlights
Ya got Trouble – from The Music Man
I Lived – One Republic
Broadway Love Trio
Dear Theodosia – from Hamilton
Side by Side – In Transit/Arri Simon
4 chord Broadway Medley
I Dreamed A dream – from Les Miserables
Superman – (I Can't Stand to Fly)
Hallelujah – Leonard Cohen
This is Me –  from The World's Greatest Showman
You'll Never Walk Alone – from Carousel
All I Ask of you Trio – from The Phantom of the Opera
Music of the Night – from The Phantom of the Opera
What I did for Love – from A Chorus Line
Tech Overview
Sound: House Sound + some ACS equipment w/ local tech to run sound
Piano: Grand piano tuned the day of the performance​
Lights: Best available w/ local tech to run lights
Hospitality: Hot meal
Jeremy Stolle A Life on Broadway