David Osborne
Romantic piano by the Pianist to the Presidents
Pianist to the Presidents, having performed in the White House 75 times for every president since Ronald Reagan to Donald Trump. 
David is a special favorite of President Carter and just played for Jimmy & Rosalynn's 75th anniversary. 
When not on tour, David can be found at the Bellagio Hotel in Las Vegas. 
David is a native of Miami, OK.   In 2020, David was inducted into the Oklahoma Music Hall of Fame, joining such luminaries as Merle Haggard, Woody Guthrie, Vince Gill, Patti Page, Roy Clark, Roger Miller, Toby Keith, Carrie Underwood, Kristin Chenoweth and many others.
"The best talent we have booked in my 20 years on the board!!!" – Pierre, SD Concert Assoc.
"Best concert we've had!" – Williston, ND
"David is perhaps one of the finest pops pianists in America!  Just amazing!" – Milwaukee, WI
"3 requests to have him back." – Loveland, CO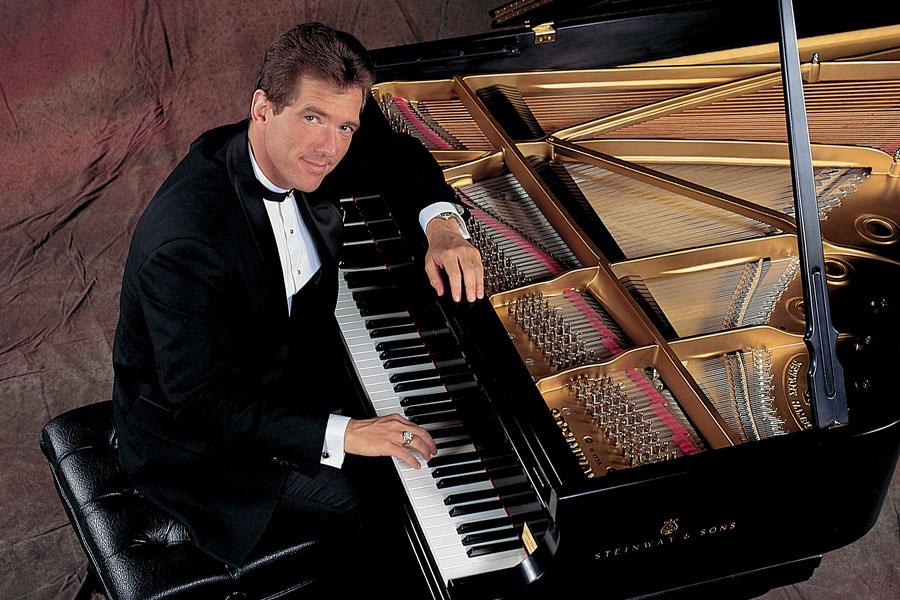 Program Highlights
Fly Me To The Moon
Stars & Stripes Forever
I've Got You Under My Skin
Amazing Grace
The Way You Look Tonight
Tiny Dancer
Georgia On My Mind
Wind Beneath My Wings
Yesterday
Strangers In The Night
I'll Never Fall In Love Again
Wichita Lineman
Music Of The Night
Autumn Leaves
Tech Overview
Sound: House sound, David will carry a sound technician
Piano: Grand piano tuned the day of the performance
Lights: Best available w/ local tech to run lights
Hospitality: 2 healthy meals available 2 hours before the show