String Showdown
Dueling String Duo and Vocalists + Track
Multi-instrumentalists Mike Lauer and Greg Byers  collide in The String Showdown!
Get ready for a fun & fast-paced performance full of sweet licks and hilarious riffs!
As a dueling string duo, they rock you with a mishmash of your favorite hits from radio, TV, and movies.
You'll be amazed at their instrumental prowess while you crack up at their irreverent, family-friendly humor.
"(String Showdown) layering of their instruments was wonderful… In the space of an hour, they urged so much versatility from the strings." – City Newspaper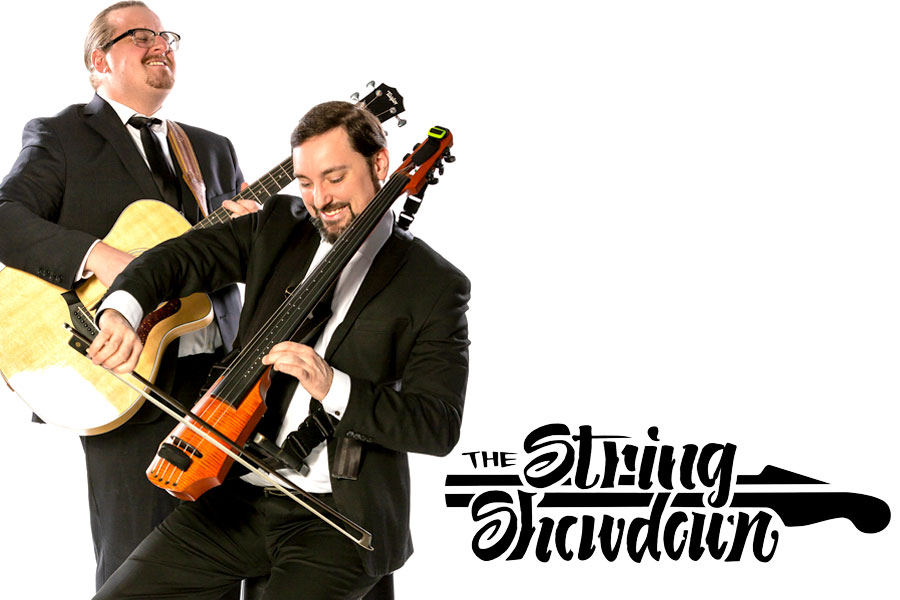 Program Highlights
Hotel California
Can't Help Falling in Love
Devil Went Down to Georgia
Country Roads
Viva La Vida
Ain't No Mountain High Enough
Here Comes the Sun
Don't Stop Believin'
Stand by Me
Jolene
Me & Julio Down by the Schoolyard
Like a Rolling Stone
Raspberry Beret
Jackson 5 Medley – I Want You Back / ABC
Tech Overview
Sound: House Sound + some ACS equipment w/ local tech to run sound
Piano: Not required
Lights: Best available w/ local tech to run lights
Hospitality: Hot Meal for 2