Sisters With A Song
2 Female Vocalists + Piano + Track
The sisters were born into a show business family and both began performing at a young age.
Becky O'Brien, is arguably best remembered for bringing Britain's Got Talent harshest talent judge, Simon Cowell, to tears with her rendition of "Over The Rainbow".
Becky has toured extensively across the globe with various shows including, The Songbook of Judy, Puttin' on the Ritz, The Rat Pack and The Spirit of Broadway, to name but a few.
Dinah O'Brien has travelled the world extensively as a professional singer, dancer and actress. Her career spans work in TV, film and theatre.
"The audience was awed. Each note that came from her tiny frame soared." – Chris Struck, Broadway World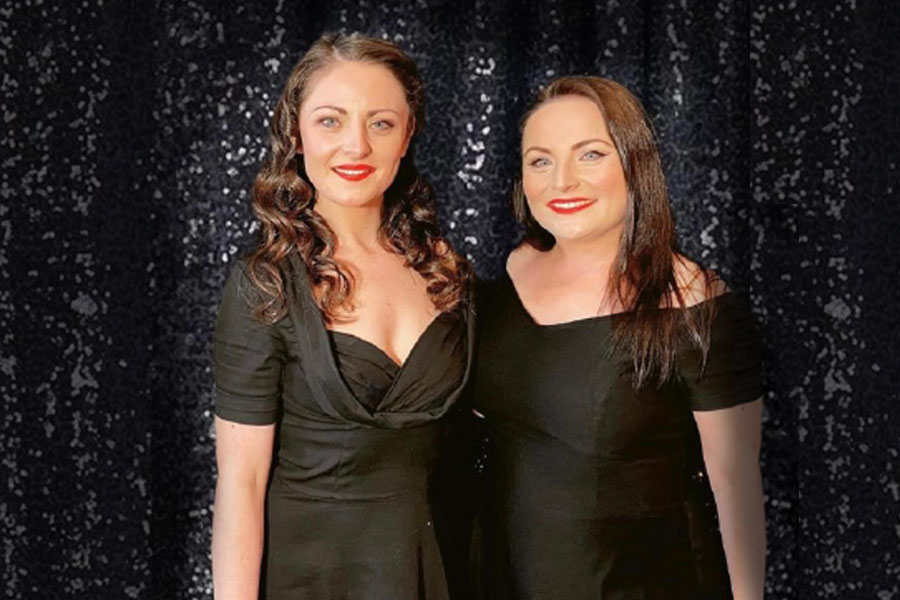 Program Highlights
Just Once In a Lifetime / I Feel a Song Coming On (Medley)
As If We Never Said Goodbye
Broadway Baby
Fascinatin' Rhythm
White Cliffs of Dover / We'll Meet Again (Medley)
The Glory of Love
Just In Time
Over the Rainbow
Stepping Out / Cabaret (Medley)
Almost Like Being In Love
If I Never Sing Another Song
Quiet Please, There's a Lady On Stage
Outreach
Standard Mini Concert is available
— OR —
Workshop For Students
This is a chance for high school choir &/or theatre students to be coached by two veteran performers, sisters Becky O'Brien and Dinah O'Brien. 
Approximately 4 weeks before the evening performance, one of the sisters will be in touch with the appropriate choir director or theatre director to discuss the students participating, and how the time can best be utilized to work with them in singing or acting. 
This is planned to be a 90 minute workshop so adequate time is required both for the event and for allowing the ensemble to be well prepared for their evening performance.
Students will not appear on stage during the evening performance.
Tech Overview
Sound: Carries own sound with ACS tech
Piano: Grand piano tuned the day of the performance
Lights: Best available w/ local tech to run lights
Hospitality: Hot Meal for 4