Rhapsody and the Blues
13 piece big band featuring / led by Jens Lindemann + Special Guest Pianist + 1 ACS Sound Tech
Canadian trumpeter Jens Lindemann commissioned a new arrangement of George Gershwin's Rhapsody in Blue, which will mark it centenary on 2/24/2024.
This arrangement is for big band, so it swings with a quicker beat.  A special guest pianist will be there to perform Rhapsody.  This show has been played a few times around the world, and is ramping up to celebrate this 100 year anniversary in fabulous style.
The big band will feature: Jens Lindemann, Trumpet/Leader, Piano, Drums, Bass, 3 Trumpets, 2 Trombones, 4 Saxes, all of whom will be superb players!
"Didn't want it to end! WOW! What fun! What fantastic musicians!" – Roseau, MN
"An evening of high energy entertainment" – Milbank, SD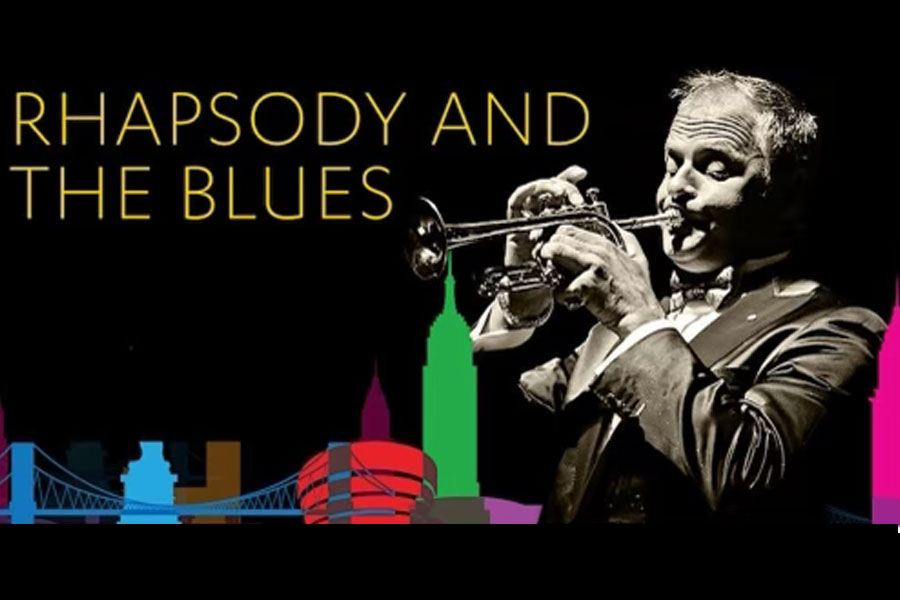 Program Highlights
Rhapsody in Blue – George Gershwin/Matt Catingub

Take The A Train – Duke Ellington

Night in Tunisia – Dizzy Gillespie

Sing, Sing, Sing – Benny Goodman

In The Mood – Glenn Miller

One O'Clock Jump – Count Basie

It Don't Mean A Thing – Lionel Hampton

Choo Choo Ch' Boogie – Louis Jordan

Song of India – Tommy Dorsey

At the Woodchopper's Ball – Woody Herman

Everyday I Have the Blues – Pinetop Sparks
Tech Overview
Sound: Carries own sound with ACS tech
Piano: Grand piano tuned the day of the performance
Lights: Best available w/ local tech to run lights
Hospitality: Hot Meal for 15