No More Talk Of Darkness – Jeremy Stolle
Jeremy Stolle, vocals/guitar + female singer + pianist
Native of Modesto, CA, but now lives in NYC.
Jeremy performs with orchestras, including Indianapolis Symphony, Springfield Symphony and with Music Theater Wichita.
He's starred in many different shows, from Disney's Hunchback of Notre Dame to The Music Man, and Carousel to Jekyll & Hyde and Brigadoon. 
Jeremy performed on Broadway as the Phantom.
"…a performance which was both stunning—audibly and visually—and emotionally raw…" – Wichita Eagle
"90 minutes of wonderful entertainment that you should not miss!" – Broadway World
"Stolle is ridiculously talented, with a big sound and an incredibly versatile instrument." – Broadway World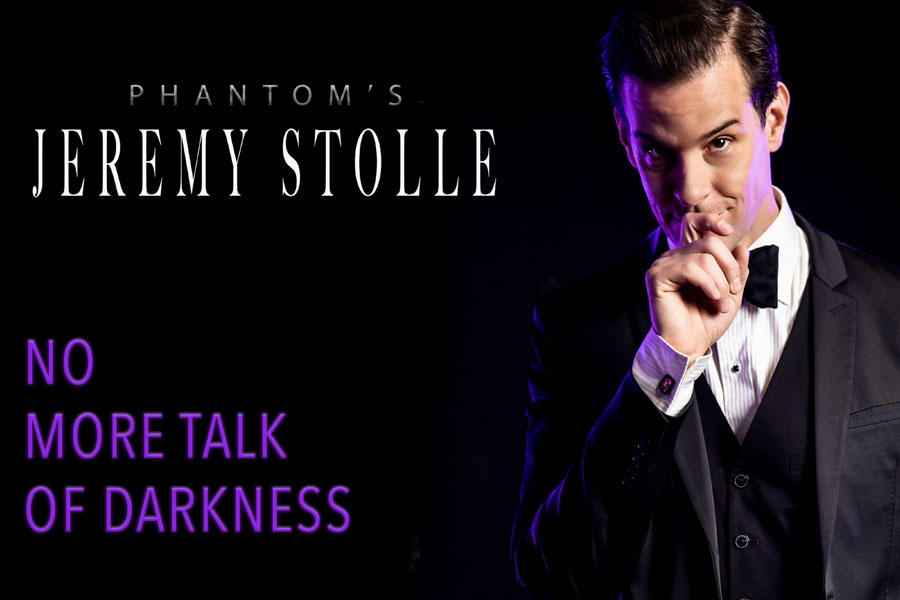 Program Highlights
Ya Got Trouble

Big Spender

Matchmaker Trio

Tribute To Rogers and Hammerstein – Oh What a Beautiful Morning, If I Loved You, You'll Never Walk Alone

Waiving Through a Window

Dear Theodosia

I Dreamed a Dream

This Is Me

The Disney Musicals Medley

4 Chord Medley

Both Sides Now (Joni Mitchell)

Phantom of the Opera Section –  All I Ask of You, Music of the Night, Wishing You Were Somehow Here Again

The Impossible Dream
Outreach
Standard Mini Concert is available
— OR —
On Stage Sing-Along for Students
This is a chance for the high school choir students &/or theatre students to perform on stage with Jeremy Stolle and his ensemble. 
The music from the anthem "This Is Me" from The Greatest Showman will be provided to the high school choir director or drama teacher (whichever is appropriate) approximately 4 weeks before the evening performance.  He/she will work up the song with the choir students who wish to participate. 
When the ensemble arrives in town, the participating choir members will get acquainted with the ensemble, learn when to enter stage, where to stand, run through the song, and learn a bit about on-stage appearance and action. 
This is a wonderful opportunity for choir members and theater students to work with true Broadway performers who are interested in seeing them advance their interests in musical theatre.
Students will appear on stage during the evening performance.
Tech Overview
Sound: House Sound + some ACS equipment w/ local tech to run sound
Piano: Grand piano tuned the day of the performance
Lights: Best available w/ local tech to run lights
Video: Video projection if available
Hospitality: Hot Meal for 3