Admiral Radio
Singing Duo playing Guitar, Banjo, Ukulele and Harmonica
South-Carolina based duo Coty Hoover and Becca Smith create a unique Americana blend rooted in traditional styles that also touches the heartstrings of the modern-day listener.
This husband-and-wife team weaves threads of country, folk and roots music together to create a nostalgic sonic tapestry evoking simpler times filled with homespun comfort.
Featuring Guitar, Banjo, Ukulele, Harmonica, Foot Tambo, and Shakers accompanying their lush and effortless vocal harmony, this couple and their timeless sound are a match for audiences of all ages.
"These ears haven't heard a duo so attuned to each other…their harmonies evoke a country/folk lineage one could easily follow back to the Carter Family…" – Kevin Oliver, Free Times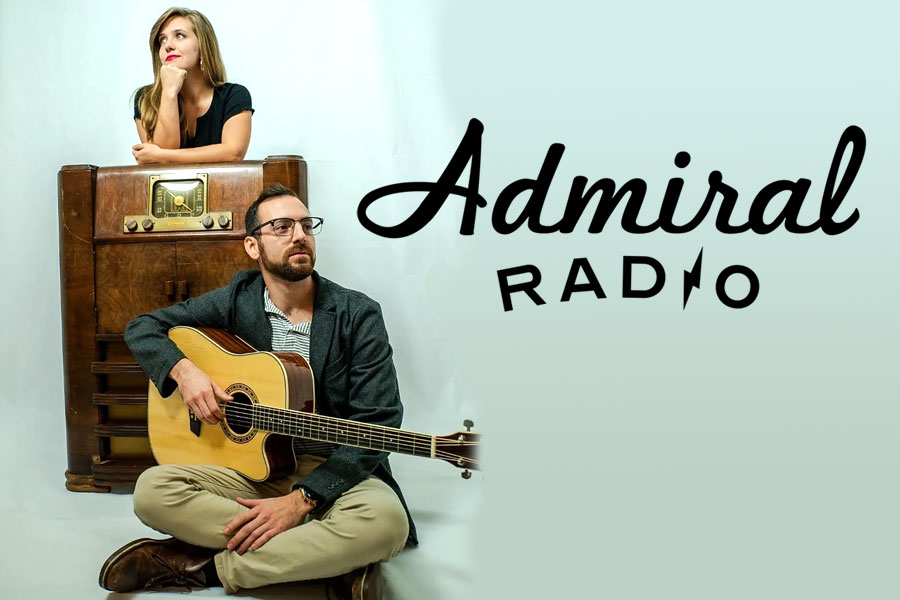 Program Highlights
Let My Love Open the Door – Pete Townsend

Carolina in My Mind – James Taylor

Lean on Me – Bill Withers

Hey Good Lookin' – Hank Williams

Leaving on a Jet Plane – John Denver

If I Needed You – Townes Van Zandt + Emmylou Harris

Girl from the North Country – Bob Dylan

Bye Bye Love – The Everly Brothers

This Land is Your Land – Woody Guthrie

The Boxer – Simon and Garfunkel

This Little Light of Mine – Traditional

Country Roads Take Me Home – John Denver

Oh, My Darlin' Clementine – Percy Montrose

Dreams – Fleetwood Mac
Tech Overview
Sound: House Sound + some ACS equipment w/ local tech to run sound
Piano: Not required
Lights: Best available w/ local tech to run lights
Hospitality: Hot Meal for 2