Joe Robinson
Solo virtuoso guitarist/vocalist
Born and rasied into a musical family in the Australian bush, Robinson began playing guitar when he was just nine years old.  Joe won first place on the "Australia's Got Talent" television show at age 16.
Robinson has earned a reputation as one of the world's greatest guitar players and a brilliant singer/songwriter.
His live "one man" acoustic/electric show is an energetic display of virtuosity and witty, finely-crafted lyrics delivered with his personable Aussie charisma.
"Real-time acoustic guitar solos, filled with so much springy counterpoint that sometimes it's hard to believe he's playing alone." – New York Times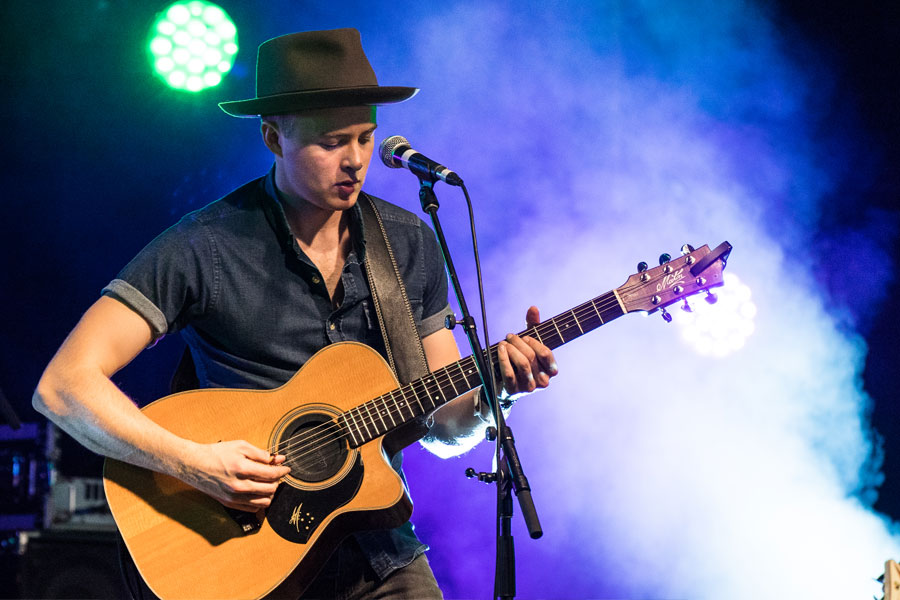 Program Highlights
Misty

Adelaide

Somewhere Over the Rainbow

I'll See You in My Dreams

(Do You Want It) To Be Me

It's Not Easy

Strutting It

Avalon

Yesterday

Mindless

Borders

Across The Universe

Bye Bye Blackbird

Mister Sandman

The Entertainer
Tech Overview
Sound: Some ACS equipment w/ local tech to run sound 
Piano: Not required
Lights: Best available w/ local tech to run lights
Hospitality: Light Hospitality